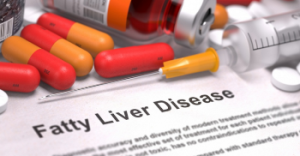 If you want to get your liver back in shape, you will need to incorporate some kind of fatty liver diet plan.
In some cases, in as little as four weeks you will notice a positive difference in your overall health and energy levels once you change your eating habits.
The Ketogenic Diet Plan is not for everyone. Therefore a simpler solution would be a basic diet plan which you can implement immediately.
The diet plan below will get your liver on the right track but if you want a more substantial eating plan then I would recommend the Diet Solution.
The start of your day is very important.
Just before breakfast it's recommended that you drink a large glass of purified water with the juice of a fresh lemon, lime or grapefruit, squeezed into it, which will cleanse the liver.
If this is not for you than an alternative would be a raw vegetable juice made with carrot, celery and parsley or any recipe from the book "Raw Juices Can Save Your Life".
The most important meal of the day. Breakfast.
• No Grain, Low Carb , High Protein Muesli.
• 2 to 4 eggs – Poached, hard boiled or scrambled, with a little cold pressed oil such as Flaxseed.
• Fresh fruit salad with handful raw nuts and seeds – sprinkle the fruit with 1 tbsp of protein powder and 1 dollop of yogurt.
• If you're not hungry, have a raw vegetable juice and a handful of raw nuts and seeds.
NOTE: You should have some RAW vegetables and/or fruit with every breakfast.
These are my recommendations apples, pears, kiwi fruit, oranges, cantaloupe, honeydew melon, watermelon, paw paw, pineapple (not canned), or grapefruit.
Also, all types of berries are the most slimming of all the fruits (plums, blueberries, strawberries etc).
To make the No Grain, Low Carb, High Protein Breakfast Cereal you will need equal parts of
• Whey protein powder
• Psyllium husks
• Linseeds (flaxseeds)
• Pumpkin and hemp seeds
• Sunflower seeds
• Almonds
Grind together linseeds, pumpkin seeds, sunflower seeds and almonds in a food processor. Best milks – organic cows or goat's milk, coconut milk (my favourite) or rice milk. If you're not a milk person you can use plain yogurt.
Fatty Liver Diet Plan  Lunch and Dinner
Choose any one of the recipe ideas below.
Lunch Ideas
• Salad with a can of oily fish (tuna, salmon, sardines or mackerel in brine/water).
• Grilled chicken breast with salad, sliced avocado and dressing of choice.
• Gluten free bread with avocado, chopped tomato, red onion, garlic and olive oil.
• Salad with feta cheese, avocado, cherry tomatoes and olives and fresh green herbs (e.g. cilantro, basil, parsley etc.)
• Tom Ka Gai soup and stir fry vegetables. (Spicy coconut chicken soup)
• Traditional Chicken Soup .
• Grilled fish with salad.
• Mixed raw nuts, cheese and fresh fruit and vegetable sticks with hummus dip.
As you would expect salads play an important part in any diet and even more so in a fatty liver diet plan but they can be boring sometimes.
Below are some salad recipes that are slightly tastier than the normal salads.
SPINACH SALAD
• 1 bunch small leaf spinach/silver beet.
• 4 tbsp sesame seeds.
• 2 tbsp cold-pressed virgin olive oil or macadamia oil.
• 1 tbsp lemon juice freshly squeezed.
• 1 tsp soy sauce.
• A dash of Tabasco or sambal olek (chili paste) – this is optional
• 250g (9oz) can water chestnuts, drained and sliced
• 8 fresh button mushrooms, sliced
Putting it all together.
Remove the spinach stems, wash thoroughly, dry in a clean tea towel and place in the refrigerator to crisp. Toast sesame seeds in a pan over moderate heat, shaking constantly. Remove from the pan and let cool. Mix the oil, lemon juice, soy sauce, and Tabasco as dressing.
Place the torn spinach leaves, water chestnuts and mushrooms in a salad bowl and coat with the dressing.
MUSHROOM AND AVOCADO SALAD
• 2 tbsp lemon juice freshly squeezed.
• 1 large ripe avocado peeled chopped into chunks.
• 3 large oranges, peeled and chopped.
• 1 iceberg lettuce, washed and finely chopped.
• 175g (6oz) fresh button mushrooms, thinly sliced and marinated.
• 5 tbsp freshly squeezed orange juice.
• 1 tbsp finely grated lemon zest.
• 1 pinch sea salt.
• Freshly ground black pepper.
How to marinate the mushrooms:
Mix together the orange juice, lemon zest, salt and pepper in a bowl, add the mushrooms and leave to stand for at least 1 hour.
Place the lemon juice, avocado, and oranges into a bowl, then toss together with lettuce and marinated mushrooms.
Salad dressings should be added to the salads as sometimes salads on a regular basis can be a bit boring.
Below are some dressings that you can use to spruce up your salads.
Dressing 1
• 1 tbsp honey
• 2 tsp grainy mustard
• 2 lemons, juiced
• 2-3 tbsp cold pressed olive oil (optional)
Mix ingredients together and pour over salad.
Dressing 2
• ½ cup balsamic vinegar or lemon juice
• ½ cup cold pressed olive oil
• 1 tbsp tamari or soy sauce
• 1 to 2 tsp dried mixed herbs
Put all ingredients into a jar, shake until well mixed. Store in the refrigerator.
There are many, many more recipes that you can find around the internet but if you are serious about reversing fatty liver disease and want a complete fatty liver diet plan including hundreds of juicy recipes, a list of super foods, a variety of healthy shakes then I would suggest getting a copy of The Fatty Liver Diet Solution.
Incoming search terms: